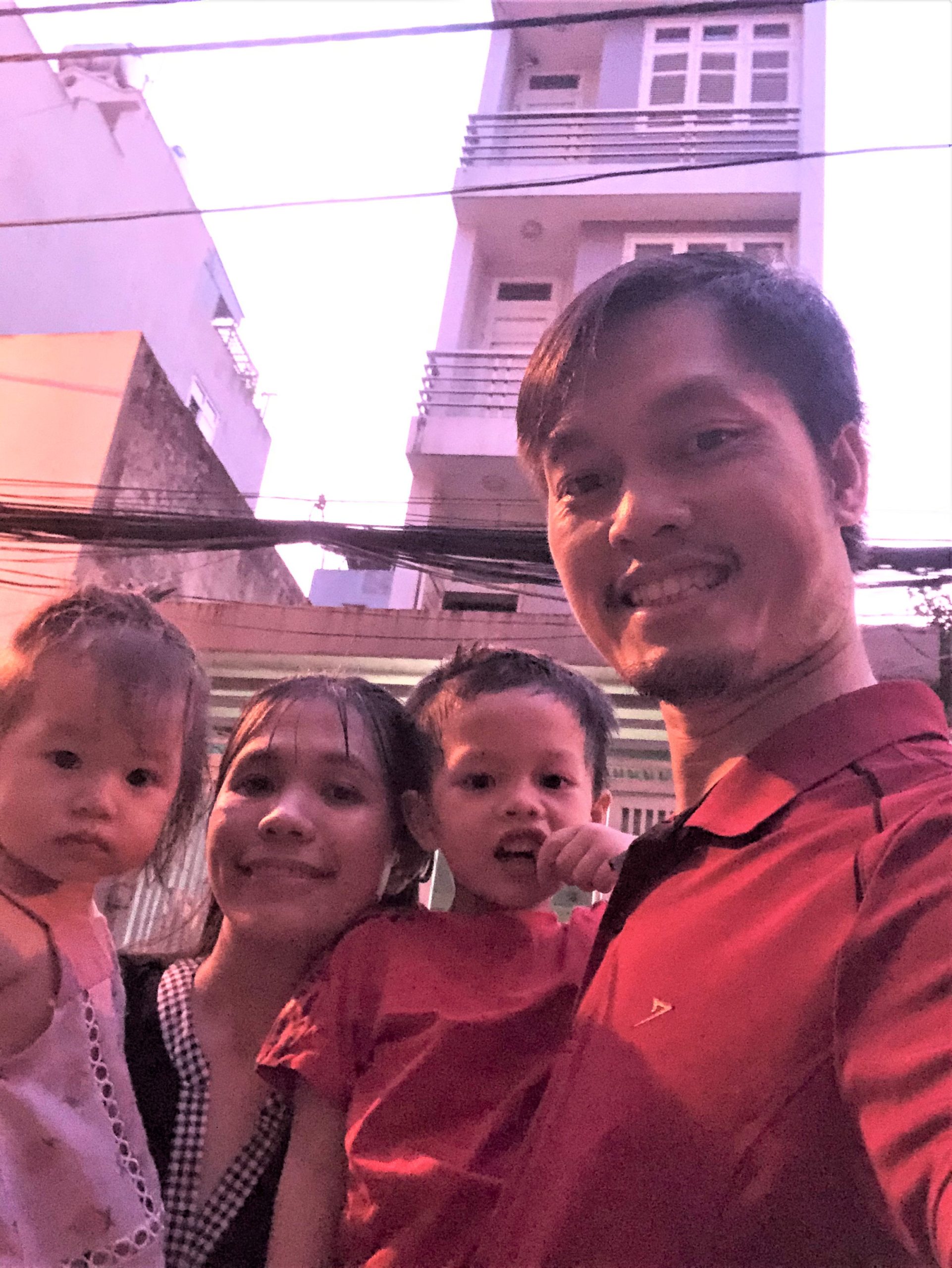 Xin Chao! Hope you are staying healthy in this pandemic!
We are so thrilled to inform you that PureVN just got our third transition house's contract signed. Things have been slow due to Covid-19 but our amazing team in Hanoi successfully pulled it off and nailed down the house and all that logistics with it. AND this transition home will be named JOHN'S HOUSE to honor John Pham. John was the one of the first people we met in Vietnam. He gave us a masters degree in working in Vietnam. He was very openhanded with his relationships and knowledge and was a real hero to the Mabry's as they began their work in Vietnam.
But hang on, there is more good news to come.
We are super & super excited to introduce the house parents of John's House, Nam and Tho, and their two adorable children, Yeu Thuong and Binh An. Their children's names literally mean Love and Peace in English. How wonderful is that! We hope that this transition home will be a house of love and peace for all the transition home youths who will be moving in.
There will be another post on the coming youths since their moving is slowed down by the strict social distancing and lockdown in Vietnam, but we can tell you now that there will be 7 of them coming from different locations ranging from Central to North Vietnam (2 Thanh Hoa, 1 Ha Tinh, 1 Nghe An, 1 Yen Bai, 2 Hanoi). We hope and pray that social lockdown will ease up so they can make the travel to John's House by the end of August.
Now, back to house parents, they are both so loving and service oriented, and very humble. Prior to coming on board with PureVN, Nam and Tho always wanted to foster needy youth in their house and were so ecstatic when they were introduced to our transition home project. Nam is running an instruments shop and a guitar maker himself while his wife Tho is a grade schoolteacher. They are very pumped (and nervous) about their new journey with transition home kids and the positive impact they get to be in these youths' lives.
Current Needs for the house & kids: – Clothing
Appliances

Vocational training & job internship scholarships

Tutorial & educational scholarships

Masks, hygiene sanitation & vitamins
We are encouraged and hopeful that life transformation stories will continue to happen at John's House, for these 7 youths. This impact will be possible because of you, your partnerships, and your giving. Thank you so very much! We at PureVN family are very grateful for your love and support. If you feel moved to bless this new transition home and our incoming youth, please scroll to the top of this page and  click "Donations" at the top right hand corner or click this link donate to go directly to the donation page.
Contact us if you prefer to mail a check. PureVN is a 501(c)3 tax-except non-profit charity organization.