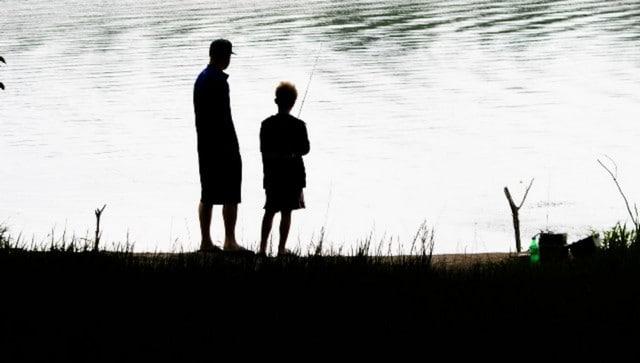 (Source: https://www.firstpost.com/india/fathers-day-2021-tips-for-dads-to-maintain-work-life-balance-during-wfh-9727711.html)
When you have your weekly off, try not to work extra hours. Rather spend time with children who miss your attention the whole week
Father's Day is around the corner; and this year, it will be celebrated on 20 June. It is a day to celebrate super dads, who often struggle to spend quality time with their children.
Due to the ongoing pandemic, fathers are doing their best to spend time with family. But with work from home, it is getting tough for dads to be around their loved ones.
Along with good health and wellness, a proper work-life balance is the key to keep productivity levels up.
Thus, it is important to find innovative ways to spend time with family and children to ensure all are happy.
Below are few tips to maintain work-life balance when working from home:
Keep separate areas for work and play:

It is important to stay focused when working from home and equally important to spend time with little ones.

Try to dedicate two different areas – one for working and the other to play with your child.

Having separate areas will make it easier to mentally move from work mode to home mode. If not dedicated areas for different activities.

Don't use your office laptop/computer in your free time

: When you have your weekly off, try not to work extra hours. Rather spend time with children, who miss your attention the whole week. Just like having different locations for work and private life,

it is important to prioritise leisure time with children on week off or any holiday.
Learn a hack or skill with your little one

:

Learning something new has always been fun with children around

. There are many courses online where children can learn and practise at home. You and your child can individually be part of a learning module like learning a new language or a DIY project. It is the best way to bond and spend time!

Try to prepare a meal with your mini chef:

Cooking is the best way to relax also when you add a twist to the menu. So, when you have a break or work pressure is less then try a quick healthy option with the mini chef, who will be more excited to join you.

The outcome will not only leave you with a happy stomach but a pleased child as well.
At PureVN's transition homes, kids are well loved and cared for by loving moms and dads. They get to be with a normal dad model that most of them never had growing up. We are grateful to be part of that process to bring love, healing and self-esteem to kids who were once or are still struggling with a fatherless identity.
We wish we could say Happy Father's Day to everyone, but good intention may fall short since we all don't live in a perfect world. To some people, Father's Day is a wonderful event to celebrate your fathers, so we rejoice with you for such good men you are blessed to have in this life journey.
To others, Father's Day may be really hard for you to go through the notion of fatherlessness, whatever unfortunate circumstances and past traumas you braced yourselves through, we grieve with you and stand by you.
To all, thank you so much for your love and kindness as you have joined us at PureVN in loving and supporting the fatherless kids in Vietnam. Having said that, you 'image the father figure' and provide hope for the fatherless kids. How heroic and noble is that to the kids! Xin cám ơn!